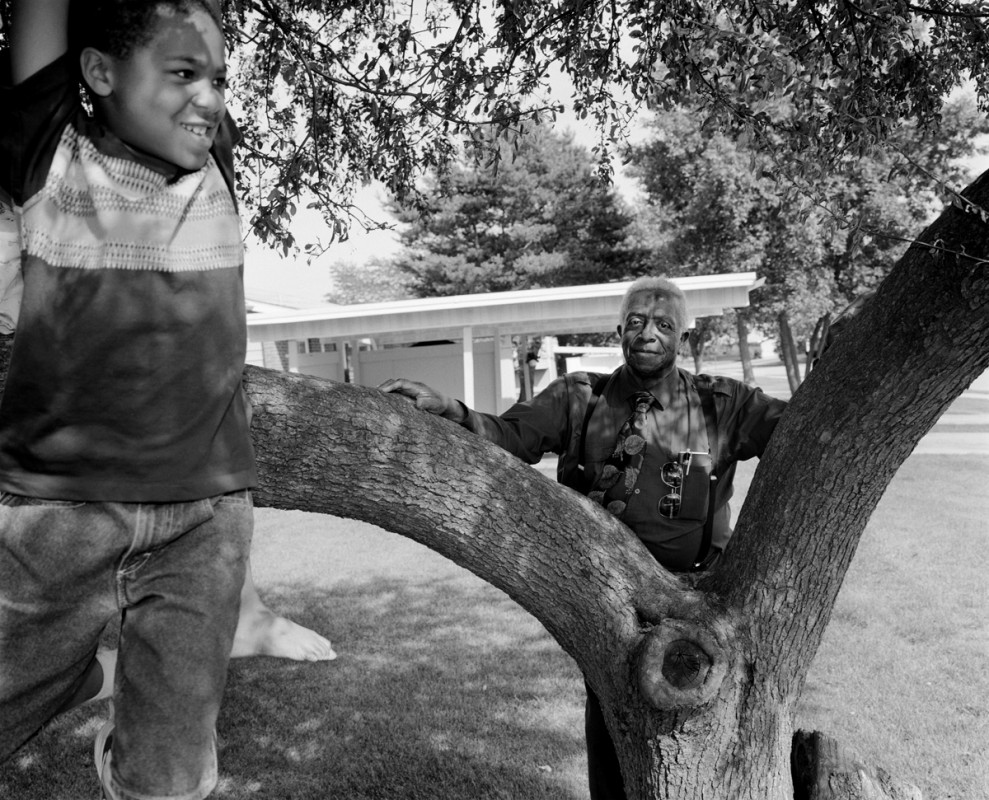 From the series: RAISING A NEIGHBORHOOD: HOPE MEADOWS
Photographs published in INNOVATIONS #3, text by Rob Gurwitt, introduction by Marc Freedman, from Civic Ventures, a nonprofit organization dedicated to transforming the aging of America into a source of individual and social renewal.
Hope Meadows is a planned commmunity established in 1994 by Brenda Eheart on a former military training base in Rantoul Illinois, where foster and adoptive families, children, and older adults live together and care for each other. The Intergenerational neighborhood provides ongoing support for families adopting those foster children who are among the most difficult to place in nuturing, permanent homes. In addition, the 60 older adults living in Hope Meadows volunteer time each week to help the community, particularly the children; they receive reduced rent in return.