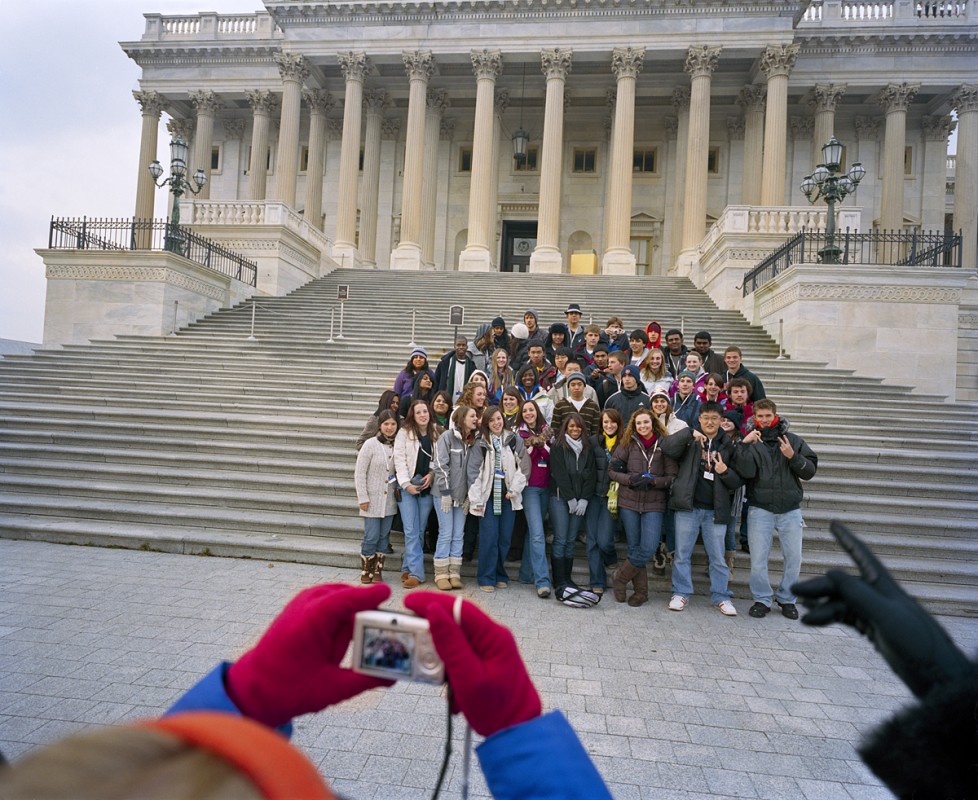 This series is dedicated to the Memory of John Hope Franklin
I've been around long enough to recognize the role that luck and fate play in almost everything we do: so tough when things aren't going our way, such a gift when they are. This is by way of saying that when I found myself standing near the back steps of the U.S. Capitol on a frigid Martin Luther King Day, 2009, twenty-four hours before Barak Obama's inauguration, it didn't take me long to realize I had stumbled on an extraordinary American moment.
I had obtained a ticket to the inauguration through the office of Congressman John Lewis. I would only have to pick them up at Lewis's office on the third floor of the Cannon House Office Building near the Capitol the day before the event, Martin Luther King Day.
So on January 19th, I waited for my reserved tickets along with hundreds of others from around the country in a two-hour line on New Jersey Avenue in Washington DC. Afterwards I wandered a few yards, crossing Independence Avenue where New Jersey becomes East Capitol Circle. There a group of around thirty African Americans, children and adults, were gathering in their parkas and scarves on the back steps of the Capitol to have a photograph made to commemorate the occasion. I was drawn to the blue hats they all wore as markers to find one another in the crowds, and raised my own camera to take a picture. Then I began to notice in the distance other smaller groups of two or three or five, mostly African-Americans, doing the same thing: using one of the three sets of Capitol steps as a backdrop for their photographs to memorialize the occasion.
Though I had only walked for three minutes since leaving Congressman Lewis's office, I realized I didn't need to wander any further. It is difficult to find words to describe the range emotions expressed by families and larger groups as they had their portraits made on the Capitol steps. I can tell you that JOY would have to be one of those words. Something extraordinary and symbolic was taking place. Tomorrow the whole nation would celebrate Barak Obama's inauguration. Today African Americans were using their cameras to claim the Capitol as their own and to record this moment for themselves and for future generations.