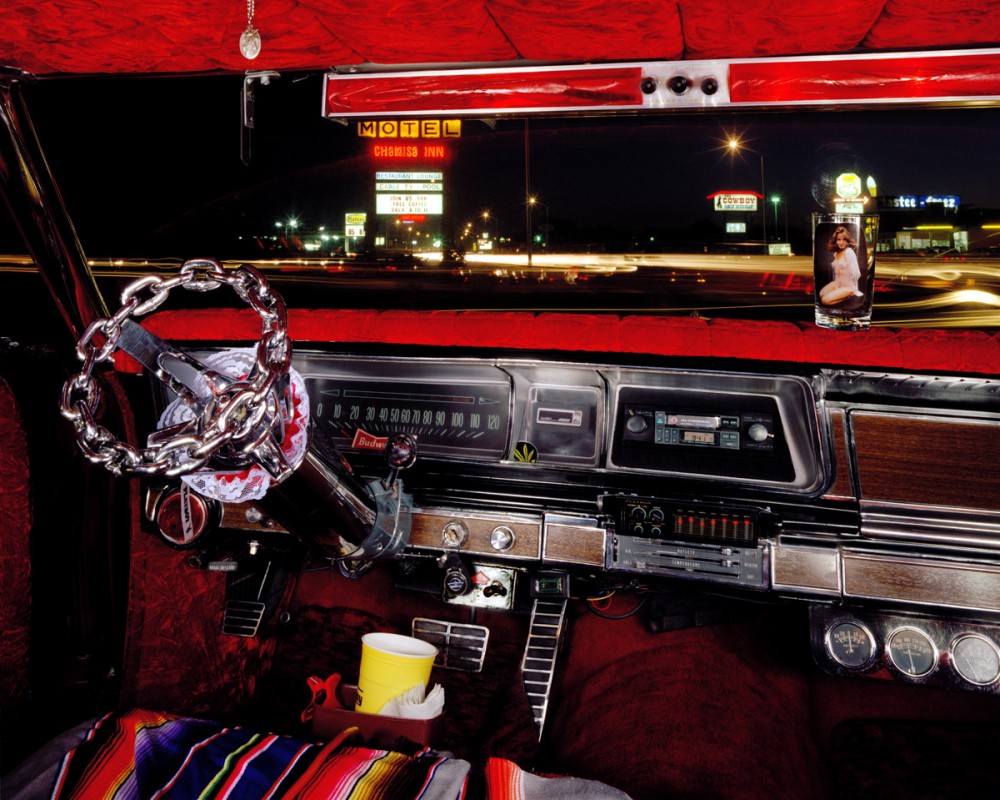 Selected photographs from
RED WHITE BLUE AND GOD BLESS YOU: A PORTRAIT OF NORTHERN NEW MEXICO
For two decades, living in a beautiful and isolated place, among Americans with a distinct language, character, and culture, I have often felt myself an expatriate in my own country.
Many American writers, photographers, and painters decide to leave the familiar in hopes of gaining insight and perspective in another land. Some flee the values and prejudices of provincial America to bask in what seems a more sophisticated foreign light. To harvest their art, others cultivate isolation in a place where responsibilities are few and time for work is ample. For still others, the new country itself is the primary interest. They want to enter and explore it, to render it, to come to know it in every way possible. If they are welcomed, if doors are opened to invite them inside, they may feel so at ease in new rooms, so immersed in another life, that the adopted country begins to look and feel like home, while the country of their birth seems foreign or strange.
Alex Harris, from the introduction to Red White Blue and God Bless You, 1992
With my newly found freedom to tell a story through a car, I photographed one example of a weekly ritual performed by many local young men and women. From the upper edge of the town of Espanola they drove south towards Santa Fe, past the Pasatiempo drive-in and Johnny Red's restaurant and dance hall, past Furr's grocery store and the new Chamisa Inn Motel, then on to the Big Rock Shopping Center with its massive boulder dominating the parking lot. They cruised slowly towards the southern edge of town in cars so low to the ground that the smallest bump in the road scraped metal to concrete. The Stop and Eat Drive-In was the popular and convenient boundary for this local teenage automotive boomerang, dubbed "around the world." From there, they looped back the other way, in my direction.
In Furr's parking lot, through the red-flocked and painted interior of J. R. Royball's 1966 Chevrolet Caprice, I photographed the Saturday-night lights of the passing cars filled with J. R.'s friends and acquaintances or with people he might like to meet. It was a picture as true to this man and to the spirit of this time and place as I could imagine.
From the Introduction to Red White Blue and God Bless You