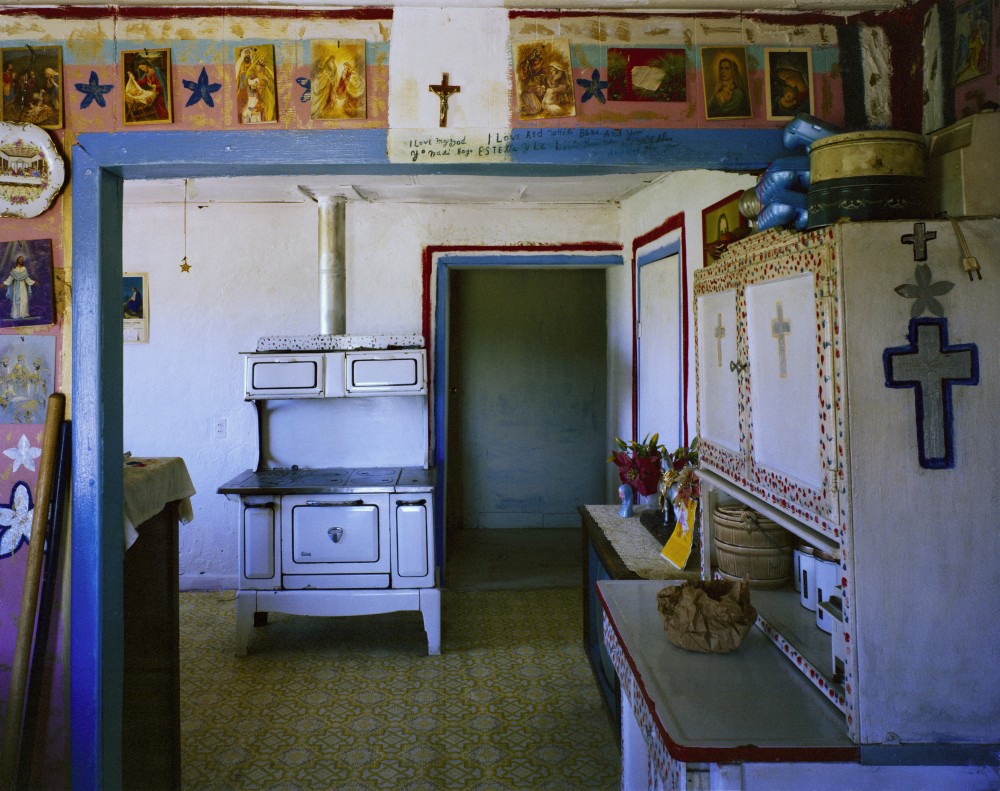 Selected photographs from
RED WHITE BLUE AND GOD BLESS YOU: A PORTRAIT OF NORTHERN NEW MEXICO
For two decades, living in a beautiful and isolated place, among Americans with a distinct language, character, and culture, I have often felt myself an expatriate in my own country.
Many American writers, photographers, and painters decide to leave the familiar in hopes of gaining insight and perspective in another land. Some flee the values and prejudices of provincial America to bask in what seems a more sophisticated foreign light. To harvest their art, others cultivate isolation in a place where responsibilities are few and time for work is ample. For still others, the new country itself is the primary interest. They want to enter and explore it, to render it, to come to know it in every way possible. If they are welcomed, if doors are opened to invite them inside, they may feel so at ease in new rooms, so immersed in another life, that the adopted country begins to look and feel like home, while the country of their birth seems foreign or strange.
Alex Harris, from the introduction to Red White Blue and God Bless You, 1992
From Amadeo's rooms I understood better my sustained attraction to this small, uncommon island of Hispanic northern New Mexico. I understood why for over eighteen years (as I write this introduction) I have lived and photographed in the region, and for the last decade, in an effort bordering on compulsion, I have carried my large camera, heavy tripod, light meters, lenses, and film holders above villages, into fields, onto the backseats of automobiles, in front of houses, and inside rooms. In these ten years I've wanted to photograph spaces without their inhabitants, spaces that tell a certain kind of story. The inscription in Amadeo's kitchen provided the key to my understanding: "I love my God." He cared for his home as a temple. "I love the red white and blue." He celebrated his temple with the colors of his country and for the sheer pleasure of using beautiful colors. "And You." He loved his family, his neighbor, and a stranger. All were welcome in his rooms. "Red White Blue and God Bless You." Those fortunate enough to enter the space he created, to gaze at his colors, were blessed by the God he celebrated. Almost every room I have photographed in northern New Mexico contains some of the feeling of Amadeo's rooms, tells the story of religion as part of daily life, tells the story of human devotion to home.
From the introduction to "Red White Blue and God Bless You"