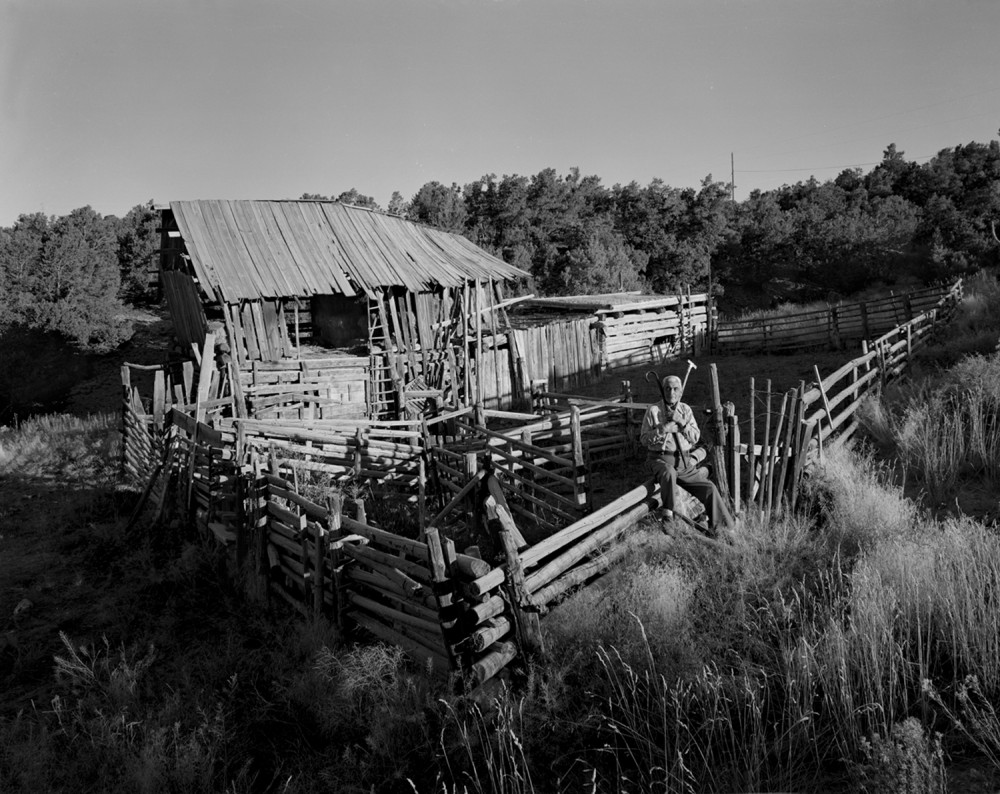 But the fence don't last forever. Wire got to break, posts got to rot.
Like this barn, always leaning, leaning. You don't know when it gonna fall down, but it will. Like this man, he is leaning too. Leaning on his little sticks because his posts are rotten like the barn. Maybe he gonna fall down tomorrow. Only thing can hold a barn on rotten posts is God.
Same thing for the man.