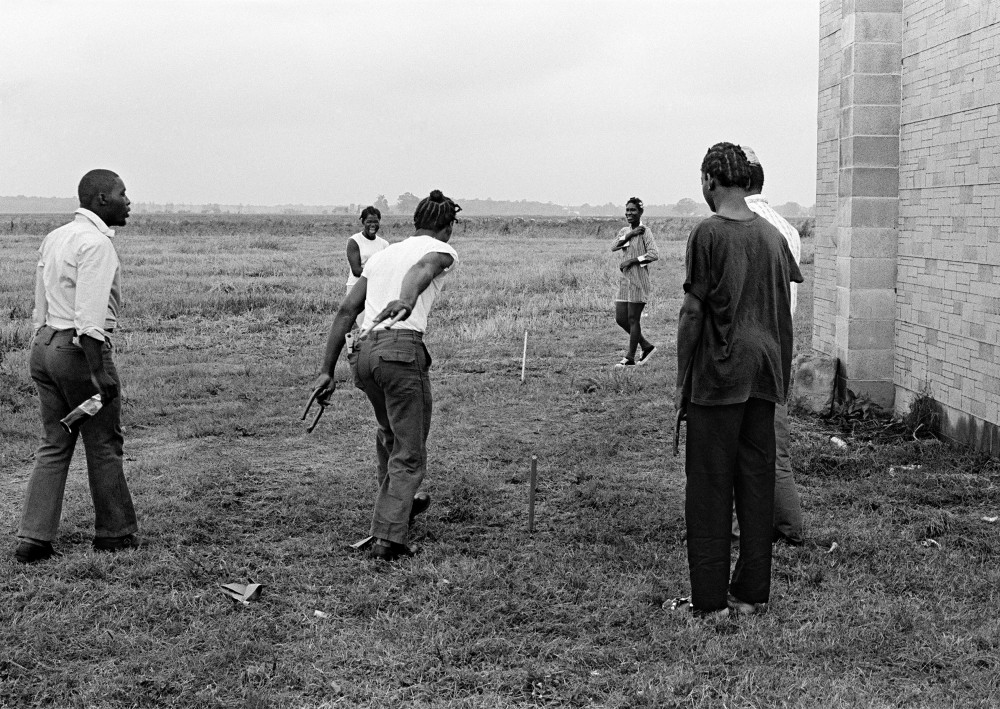 In 2014, forty-three years after I made this series of photographs, I turned to Amanda Berg, Rachel Boillot, and Jennifer Stratton – my former students and recent graduates of Duke's Master of Fine Arts in Experimental and Documentary Arts Program – to tackle the same broad assignment I had been given: to photograph substandard housing and living conditions in North Carolina. Their 2014-2015 photographs were mexhibited alongside my 1971-72 work at the Rubenstein Photography Gallery, part of the Archive of Documentary Arts at Duke's Rubenstein Library.
To view the next photograph, click on the image on your screen, or on the small right arrow at the bottom of your screen
A group of migrant workers throwing horseshoes on a summer evening after picking potatoes near the Carolina coast might have stepped off the pages of One Time One Place, Eudora Welty's 1930's Mississippi.