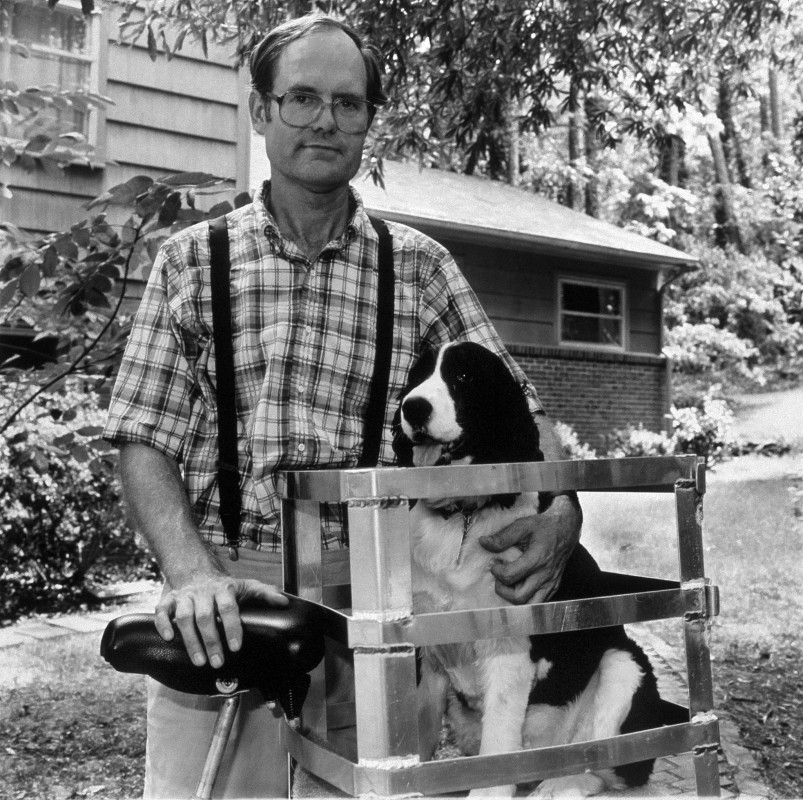 I made most of the portraits in this series in the vicinity of Raleigh, Durham, and Chapel Hill, North Carolina in 1994. I was interested in the way people were using personal ads to look for love and companionship. I began to pay attention to the personals ads in local newspapers where individuals submitted a brief statement, often with only a few lines to describe themselves, who, and what they were looking for. For this project, I contacted people who had written ads that particularly interested me and asked to make a portrait. I wanted to see how my portraits would resonate with their own descriptions. By 1999, when I turned to this project again, personal ads were beginning to move from newspapers to the internet.
Personal Ad: Values Closeness
Single white male, 46, inner oriented, values closeness, seeking single white female 30-45, with similar values to care for & be cared for. Interests: arts (enjoy expression, style, technique, lyric, fashion color, melody), science, medicine, photography, gardening, travel, crafts, philosophy. Activities: dining in/out, foreign movies, slow bi-cycling, chess, planetarium, flexible too.