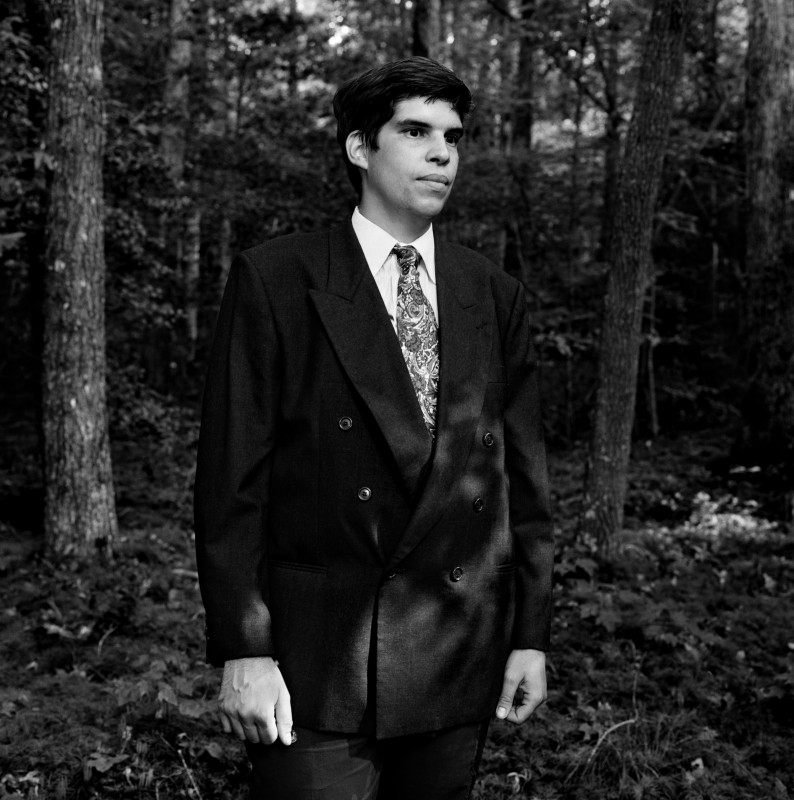 I made most of the portraits in this series in the vicinity of Raleigh, Durham, and Chapel Hill, North Carolina in 1994. I was interested in the way people were using personal ads to look for love and companionship. I began to pay attention to the personals ads in local newspapers where individuals submitted a brief statement, often with only a few lines to describe themselves, who, and what they were looking for. For this project, I contacted people who had written ads that particularly interested me and asked to make a portrait. I wanted to see how my portraits would resonate with their own descriptions. By 1999, when I turned to this project again, personal ads were beginning to move from newspapers to the internet.
Contains No Phosphates
SWM, 30, 100% biodegradable, non-smoker, drug free and honest. Machine wash separately with down to earth values and have a tumbling dry good time. Seeks one normal cycle, attractive, creative, outgoing, but sensitive modern SWF softener to share friendship, and to iron on this fun-loving, 6'1" human.