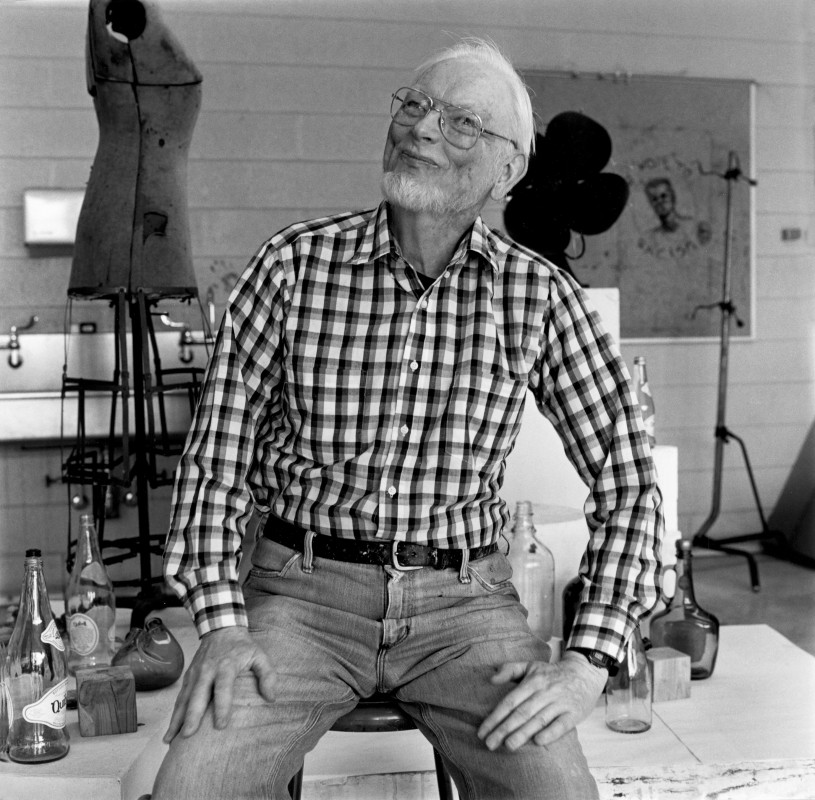 In 1990 and 1992 I made this series of portraits of individuals more than seventy years old and living independently in and around Durham, North Carolina. The attached texts were written by Nicholas Sholley from interviews he conducted with each person. My portraits were published in 1997 by W. W. Norton in Old and On Their Own with additional photographs by Thomas Roma of elderly in Brooklyn, New York, and text by Robert Coles.
---
Bayard Hedrick was born in eastern Pennsylvania in 1916, the youngest of four children by ten years. He spent much of his early life on a farm in Phoenixville, Pennsylvania. At the age of twelve Bayard lost his hearing to spinal meningitis.
When he lost his hearing, Bayard was in New York City where his father worked as a professional fundraiser for philanthropic organizations. Bayard attended the McBurney School. He transferred to the Wright Oral School to learn how to lipread and to continue his education.
After returning to the McBurney School and graduating, Bayard attended Juniata College, a small school in Huntingdon, Pennsylvania. He met Roberta Weyant there, and they were married after graduation in the late 1930's. The first of Bayard and Roberta's four daughters was born near the end of the war.
Not until the war started and jobs began to open up did Bayard find work. Moving to Philadelphia, he accepted a job as a typesetter on a Linotype machine for a local newspaper in Jenkinstown. After becoming frustrated in his job, Bayard took a civil service test and was soon hired by the United States Government Securities and Exchange Commission. Moving to Washington, D.C. with the Commission after the war, he worked for the SEC for thirty years, primarily as a management technician.
In Washington during the 1960's, Bayard studied sculpture at the American University. After retiring to Cape Hatteras with Roberta in 1974, he learned to throw pots from a local sculptor, built his own gas kiln, and sold his work to local shops. After 11 years on Cape Hatteras, Bayard and Roberta yearned for a more culturally rich environment and so moved to Carrboro, N.C. Bayard took classes in painting at the University of North Carolina in Chapel Hill.
Today Bayard continues to paint in a studio in the UNC art building, where this photograph was made. (written in 1992)